Many businesses have beautiful flowers on display – in the office, on the reception desk, in the foyer or boardroom – but few realise the full benefit fresh flowers can give.
Studies have shown that having plants and flowers in the workplace can improve productivity – but artificial flowers just do not provide the same benefits as the real deal. The beauty of flowers is in watching them bloom, change, and yes – die. Fresh flowers  look a little different each day, and using different flowers or colours each week will provide variety in office decor.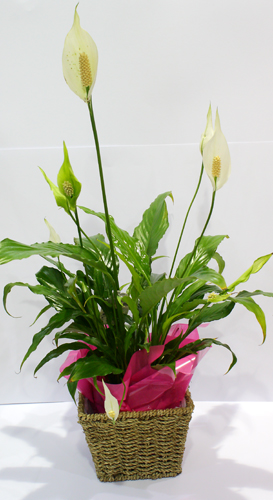 Some plants like the Spathaphyllum (Peace Lily),  Dracaena Marginata and Gerberas even help with "sick building syndrome" – working as air purifiers, removing toxins from the air.
While businesses have to watch their expenses, flowers can pay for themselves in improved productivity – particularly when you consider such affordable options as having a bunch of long lasting flowers like chrysanthemums, asiatic lilliums or sims carnations which cost around $15 – $20 a bunch and will last up to two weeks. So the question is: can you afford to not have flowers in your workplace?