Sending flowers in Rockingham is a thoughtful and personal way to show someone that you are thinking of them. Whether it is a special occasion like a birthday or anniversary, or just a way to brighten someone's day, flowers are a beautiful and timeless gift.
There are many ways to send flowers, including ordering them online or through a local florist. When ordering online, you can often choose from a variety of bouquets and arrangements, as well as add on extra gifts such as chocolates or stuffed animals.
Regardless of how you choose to send flowers, it is important to consider the recipient's preferences and any allergies they may have. Some people may have allergies to certain types of flowers, so it is always a good idea to ask before sending a bouquet. Additionally, you should consider the occasion and the relationship you have with the recipient when choosing the type and style of flowers you send. A bouquet of brightly coloured flowers is often a great choice for a celebration, while a more subdued arrangement may be more appropriate for a condolence or sympathy gesture.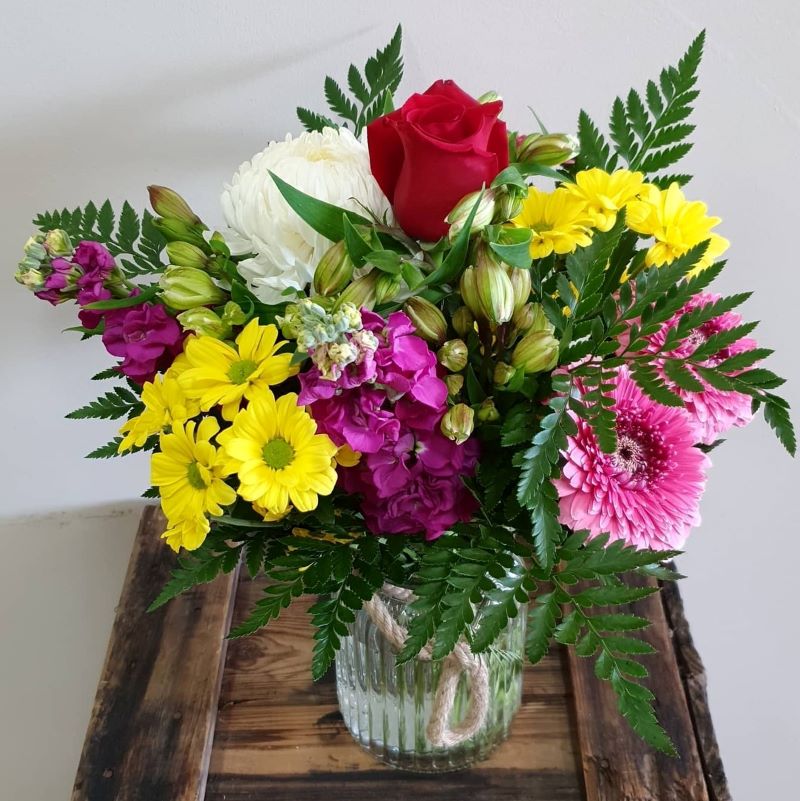 Sending flowers is a thoughtful and appreciated gesture that can brighten someone's day and show them that you are thinking of them. It is a simple yet meaningful way to express your emotions and show your appreciation for someone.
There are many occasions when sending flowers can be appropriate, such as birthdays, anniversaries, congratulations, or even as a way to say "thank you." No matter the occasion, flowers are always a welcome gift that brings a touch of beauty and joy to the recipient.
It is important to choose a reputable source to ensure that the flowers are fresh and of good quality. Hanging Basket Florist has been sending flowers in Rockingham since 1983, and has many excellent online reviews.
In addition to the flowers themselves, you can also consider adding a personal touch to your gift by including a handwritten note or a small gift such as chocolates or a candle. This can make the gesture even more meaningful and special for the recipient.
Overall, sending flowers is a simple yet powerful way to show someone that you care and that you are thinking of them. Whether for a special occasion or just because, flowers are always a thoughtful and appreciated gift.