Fresh flowers will add to your professional image and brighten the work environment. While artificial flowers have become popular in the workplace, they have few of the benefits of fresh flowers.
Study: Flowers and Plants Improve Workplace Productivity
The Mental Health Benefits of Flowers
Have beautiful, fresh flowers in your shop or office from $35 per week.
We can also provide flowers and gift hampers as gifts for clients or staff.
Credit Card and PayPal accepted, and 30 Day accounts are available to approved business customers.
Call (08) 9527 5562 now to get started.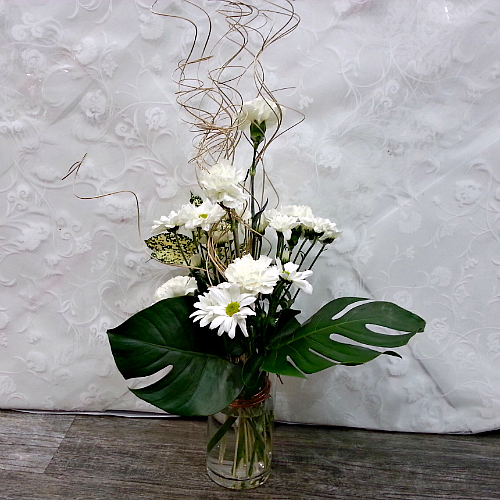 Flowers had a lively and fresh look to an office foyer, reception desk, meeting or board room. We can deliver fresh flowers every week to Rockingham, Kwinana, Spearwood, Success, Secret Harbour, Mandurah and surrounding areas.