With Christmas just gone, we florists are now busy preparing for our next big day – Valentine's Day. Valentine's Day is the busiest day of the year. We will have approximately 5,000 stems of roses coming in, each one one will need to be prepared for sale – thorns and excess foliage removed, stems re-cut and into fresh water with cut flower preservative. And then, of course, they will be made into bouquets – half-dozens, dozens and even two- or three dozens, as well as wrapped or gift boxed as single roses.
Of course, it's not just roses – along with teddy bears, locally made chocolates, and balloons many other flowers remain favourites. One of our most popular bouquets is our Rose & Lily Bouquet – beautiful Oriental Lilliums and Roses together in an impressive bouquet with tropical foliage.
Due to the high labour costs of producing so many roses for just one day of the year, the wholesale price for roses increases by at least %50. While we pride ourselves on having the best price on roses in Rockingham and Kwinana (possibly the whole of Perth!) it is  impossible for us to absorb such a hefty increase. Our retail price on roses for Valentines Day usually increases by around %25, which brings our 12 Red Roses and Vase deal to $135, which we believe is still a fantastic deal compared to other florists.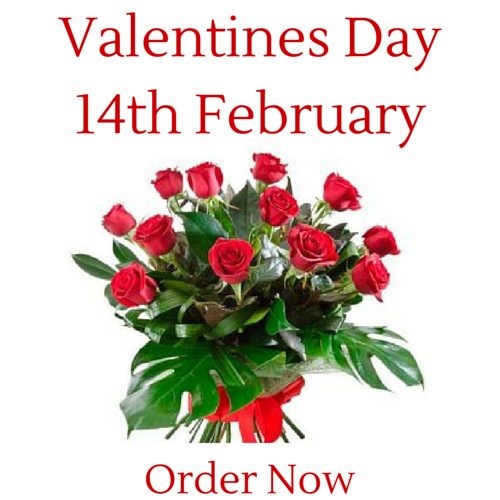 While we always have lots of roses made ready to go on the day, to secure a place on our limited delivery runs for Valentine's Day it is necessary to order in well advance. And the earlier the better – all orders for roses placed with Hanging Basket Florist in January are at the normal price – we don't increase our prices until the 1st of February. So beat the Valentine's Day price rise and order your roses in January.
Hanging Basket Florist will be delivering roses to Rockingham, Kwinana Marketplace and all surrounding suburbs on Valentine's Day.